First semester of 2020 project, in which I worked with @loserwinner1.9, @jinx-delly, @gabi_art2, @tsugumiink, @the_jmosand @makyume to create a short bootleg episode of an existing 2D animated cartoon of our choice, we chose Foster's Home for Imaginary Friends.
This was simply for educational purposes and we did not and will not profit off this bootleg, all rights of the original show and it's title belong to Cartoon Network Studios which none of us are affiliated with.
You can watch the resulting short below:
The project being interrupted mid pandemic brought it many hardships, and the rough animation I made for it went unused, below are the lost animation clips
Luckily, character designs and color work I made for it didn't go unused, references below all made by me: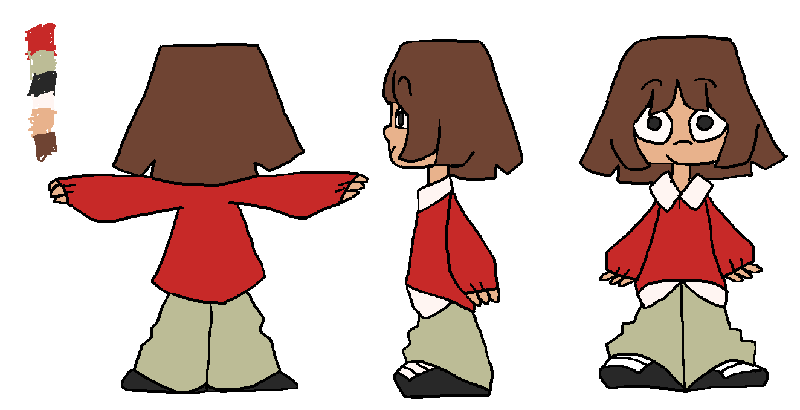 You can read more about the project and it's production on the link below, details were altered for my colleague's safety.